How to build your profile
The most important task of getting found by clients and colleagues
One of the most important tasks to complete when you join myLawyer is to build a complete profile. Your profile is how others will see you in the myLawyer Network and is full of keywords that will allow users to find you. So, it is important to carefully put all the information that will give others a complete image of who you are and exactly what you specialize in.
You will be asked to complete your profile when you join, but you may have not completed it then, or you want to go back and add more details or edit it.
I can't believe I got so much exposure via the support of the MyLawyer marketing efforts
UK based lawyer
Steps to update your profile
In the home screen, click on the menu button (three bars) at top left
In the menu click my profile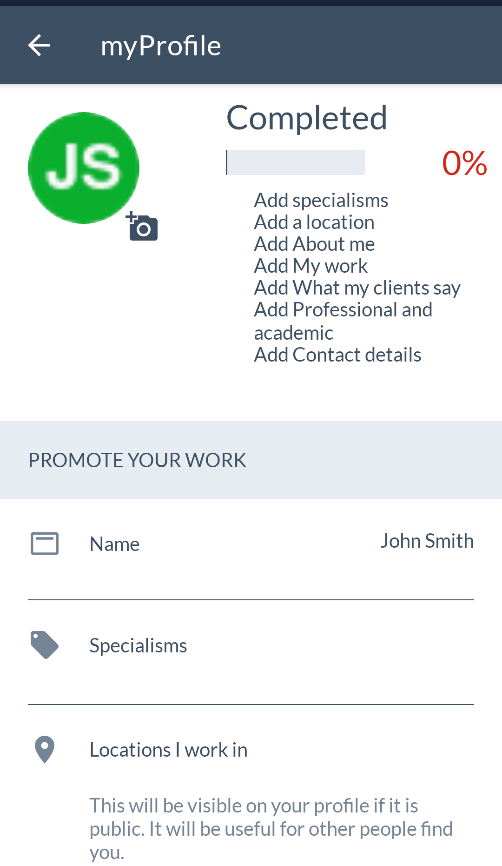 Add your image
At the top left click on the little camera icon to change your profile photo. You can use one you have already saved or take a new one
Track completion
At top right you can see how complete your profile is. Remember a complete profile helps others find you and helps them better understand who you are as a professional.
Below you can add the following information
Promote your work
Name: Your name is already filled in but you can correct it if needed

Specialisms: The list of specialisms or areas of the law that you work on. You can add or remove specialisms as needed

Locations I work in: The locations that you are willing to accept work from
Block id
Your legal practice in an app: myLawyer